Log Entry: April 1, 2019


In these recent months I have come to the realization how inexplicably harsh I was towards Mariteaux. Our disdain towards him was not justified in any sort of way, all the boy wanted to do was find a way to improve upon neocities and it's community, and yet we completely shunned him for it. However after reevaluating my actions I have a newly found change of heart, and I have discovered that a lot of the essays and arguments Mariteaux had written do make some very valid points. So without further ado, Nekojiru proudly presents to you...


TOP 5 REASONS WHY MARITEAUX IS ALWAYS RIGHT


5. Flarion is the only fully evolved fire type pokemon who can learn solar beam

4. you know when you have a shower and you wait to wipe your crack until last because, of course you don't wanna wipe ass onto the rest of your body. well you use your towel everyday right. which means everyday you wipe ur ass last. so in the end you're wiping ass from the previous days on you or does it cancel out after a day?

3. hrrrGGHG.GF..F goku rotation goku rotation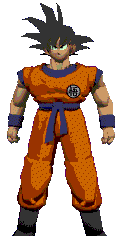 2. Piss.
AND THE NUMBER ONE REASON WHY MARITEAUX IS ALWAYS RIGHT.....
April Fools! This is probably the worst thing I've ever written.